Surprise your loved ones with a special gifts. It doesn't matter what occasion it is, everybody loves getting presents, especially thoughtful, one of a kind gifts that can be cherished for years to come. Personalization Universe's custom gifts are great for birthday, anniversary, wedding, new baby, retirement, sympathy, or even just because!
And while we believe all of the traditional picks are worthy of gifting, great gifts are on another level. Great gifts feel good to give and to receive—a thoughtful gift to a beloved family member or friend can be whimsical, inspirational, silly, entertaining, delicious, or anything in between. An item has value as long it brings the owner joy. And what better way to spark joy than to find a clever, curious, or beautiful gift for a person close to you that's a little (or a lot) outside the box?
Let's just get started and jump right in to the first gift which is probably one of my favorites that I'm giving this year, Two Hearts Personalized Wine Bottle. Features a beautiful script that seems to bounce off the bottle with a kind of warmhearted, elegant joy. The swirls are perfectly graceful, never overplayed. In this instance, they ran the design up the bottle to give them lots of grace and swirl to work with. Then they added a few shimmering hearts and voila, etched wine perfection. Comes with up to 3 lines of personalization.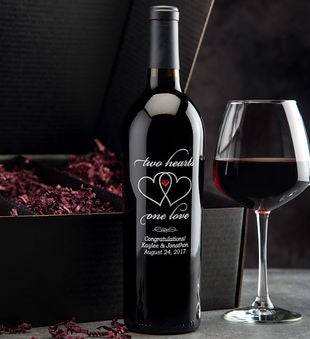 Next thing is a gift that caters to a guy and that is the Personalized Rustic Hammer. Personalization Universe's Personalized Rustic Hammer is essential for any man's tool box. With its rustic design, this engraved hammer is an extremely different and thoughtful Father's Day, birthday, or groomsmen gift!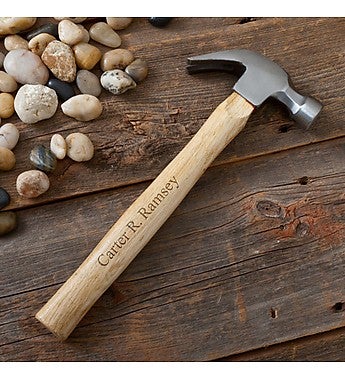 Shopping for a gal who loves gadgets? This futuristic gift is perfect for the woman who wants to be on the bleeding edge of cool. The Myo Gesture Control Armband is a unique tech accessory she can use on the job, or just for her own personal amusement at home. The band picks up on the electrical activity of your muscles and the motion of your arm, and interprets that information to control devices wirelessly. How cool is that? You can use the Myo band with desktop computers and mobile devices. There are over 100 ways to use the armband, including controlling music, playing video games, or switching between slides in a business presentation. Other applications include home automation, controlling drones, or playing computer games in virtual reality. It's the closest you'll get to feeling like Tony Stark in your every day life.
Looking for a romantic gift? This Personalized Where We First Met Puzzle for couples prompts you to explore your love for each other. Celebrate a relationship: the place where you met is the heart of life's puzzle! A unique, romantic gift for anniversaries, birthdays, best friends, or Valentine's day, this jigsaw puzzle is a light-hearted, but tender way to celebrate love and relationships. Their custom made-to-order puzzles are a great gift to show your love! This custom jigsaw puzzle is created just for you from a US Geological Survey mapping. The map cover an area of 4 miles (north to south) by 6 miles (east to west) and includes 400-pieces.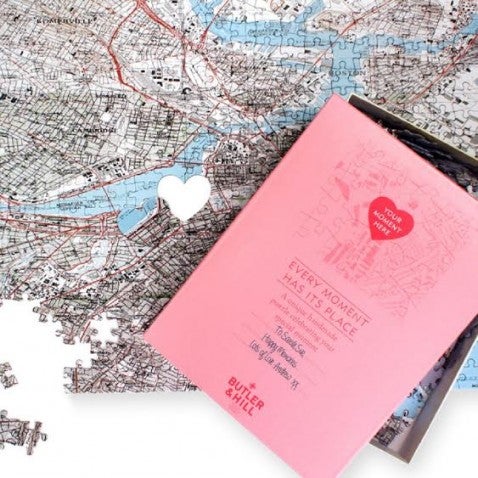 At the end of the day what's important is you let them know and feel that you care about them. For more personalized gifts, head over to www.personalizationuniverse.com! They have everything from jewelry and What's sweeter is you can get Save 25% on Sympathy Gifts & Keepsakes!