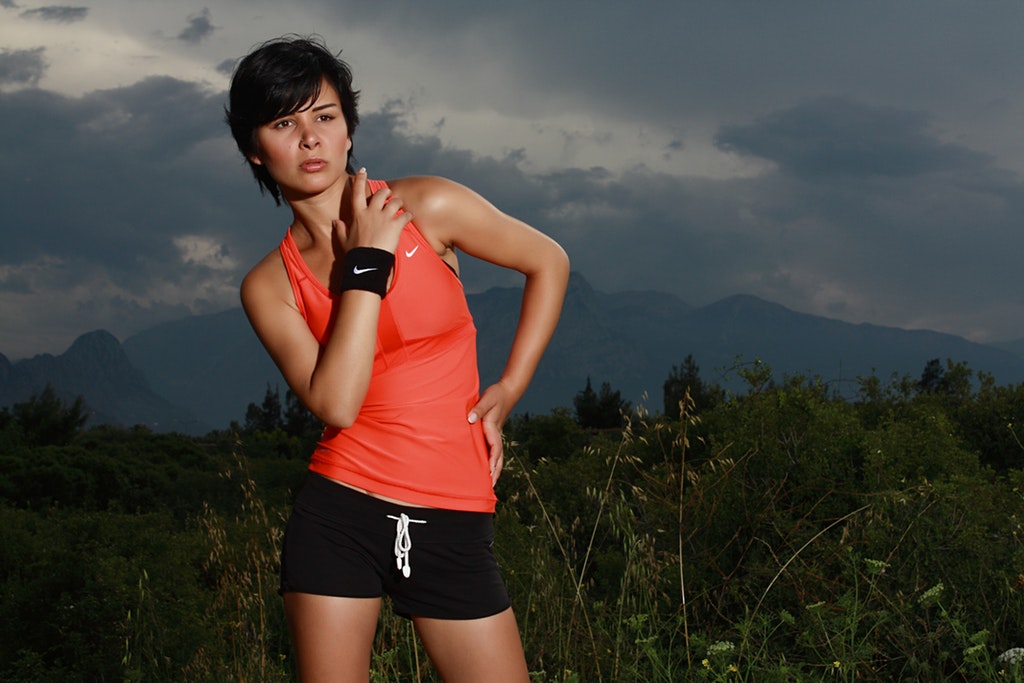 Hey everyone, today I am going to do Modell's/Track clothing Haul for all of you. I find that my workout clothes don't last as long as my other clothes because I sweat in them a lot.  So, I decided to pick some new clothes and shoes for the track that is starting in a few months. FYI, I replaced my shoes much more frequently than my clothes because I have troublesome feet and lower leg issues. And to me, it's worth the money replacing my shoes often. So, let's get started, shall we?
I just got a new pair of Nike shoes, since I outgrew my old ones. They are now used for gym class instead. I got the Nike Downshifter 6 for the same ones I had last time. I had them in different color though. It used to be blue and purple now it's light blue with a darker shade of blue on its logo. They look cute, and I love the color combo. Very lightweight, breathable shoe for everyday wear with enhanced cushioning and support for the champion in us! Price: $54.99 Now $39.98
All the running shirts I got are from Under Armour because they are on sale, so why not? I pick up this black pair of shorts with pink down the side for an affordable price. They are loose and has a more relaxed fit, so I am truly loving this piece. It also has a Signature Moisture Transport System that wicks sweat to keep you dry & light. On that note, it has an anti-odor feature that keeps my gear smelling fresh. Who doesn't want that? Price: $29.99 Now $25.00
Next is the sport's bra from Nike. Sport's bra are something I purchase more often than my actual workout clothing.  Reason is because they are the closest thing to me and just like a regular bra they wear out. My favorite one as of this late is the Nike Pro Classic Sports Bra. They snuggle just right and can definitely give out medium support for a variety of training activities. Its comfortable racer-back design minimizes distractions, while its tight, helps reduce movement during workouts. Price: $24.00
I do a lot of circuit training that involves jumping and running, so this is the perfect bra for all my exercising needs.
As a Washington Nationals' Fan, this shirt is a must have. No explanations needed. 😉 Price: $18.00 Now $10.00
So that is all I got for Modell's, Check this out to save more on your shopping spree! If you want me to do more hauls, make sure you give this post a like. Also, if you have any requests make sure to comment that down below and I'll make sure to do it for you!