As you all know, Valentine's Day is just a few days away. It's not too late to start figuring out what you're going to get your girl or guy. As great and as romantic as it is, it is kind of hard to decide on what you're going to give your love interest for Valentine's Day. Today, for the ladies, I'm going to tell you the best gifts to get your bfs or hubbies.
1.Cologne. One of the best ideas to get him for the hearts' day is cologne. We want them to be smelling fly, right? Sauvage is a great cologne. It is one of my favorite scents on Men. Versace is dope as well. If you don't know where your dude is into as far as cologne, just figure out what he likes by going to the mall and browsing Von Maur and the men's fragrance ssection and see what he likes. Get a feel and an diea of what you think would be best for him. Also, if there is a cetain smell that you like, go ahead and buy it. I'm sure as a woman, we usually have a pretty great idea of what our guy would like. Have it personalized by having his name on the bottle or a message for him.
2.  "SUPERDAD" Hidden Message Tie Bar. Sometimes Super Dad needs to trade in his cape in for a suit. This Valentine's Day, let him know he's still your hero with the "SUPERDAD" Hidden Message Tie Bar from Ox & Bull Trading Co. Sturdy sliding tie bar design accented with an antique silver finish, and an engraved hidden message on the reverse.
3. Video Games. You knew this was coming. You definitely should get him some video games. What guy doesn't love video games? It's usually the guy to-go thing to just chill and relieve stress. Video games would definitely be one of the best options to give him. Just make sure that if he is an Xbox guy, get him the Xbox video games and if he is a PS4 guy, then choose the PS4 games. Easy as that.
4. Pair of Shoes. You can never go wrong with a pair of shoes. Men love shoes as much as we girls do. Obviously there are a lot of diffferent types of shoes that men will like. Personally Jordans and Nike will be good choices. Basically anything stylish and comfy. If you want to get him casual shoes, then loafers or dress shoes are excellent options as well. Figure it out based off what your boyfriend or husband likes to wear on a daily basis or how their style is.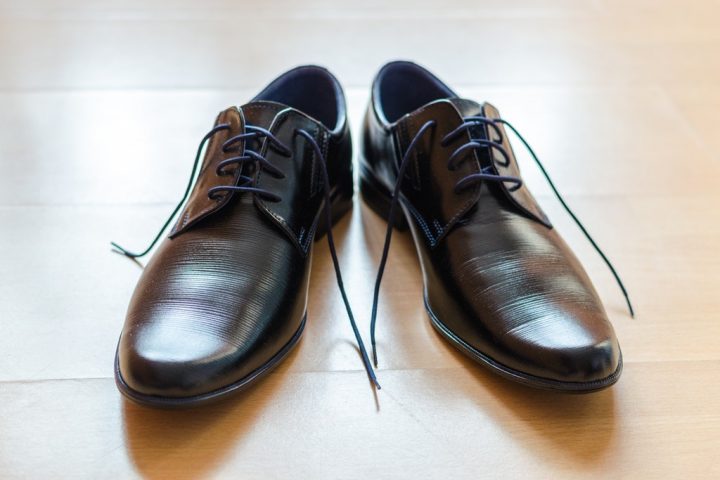 5. Silver Oval Batman Logo Cufflinks. If your hubby is a DC fan, then he would love this! The Silver Batman Logo Cufflinks by DC Comics are stylishly classy with the oval Batman design in high polished Silver plating. Approximately 3/4″ x 1/2″ in diameter, this pair of cufflinks are licensed by DC Comics and have a fixed logo backing.
6. Netflix Subscriptions. Eventhough you will be getting the subscription for him, you would be watching Netflix together anyway. Hence it will make an awesome date night. You could chill, cuddle, do all that coupley stuff while enjoying that movie.
7. Love Letter Photo Personalized Chocolate Box. Sweeten your boo's day with a custom box of 100% pure Belgian chocolate from Personalization Universe.  Their chocolate is produced in Belgium with only the finest cocoa beans and cocoa butter. Design a unique chocolate box with a personal message or photo for this Valentine's day celebration.
I suggest checking out Personalization Universe for more happy heart's day ideas! Personalization Universe carries some perfect and unique gifting products for Valentine's Day. Feel free to browse through them here.  I believe I have covered up a lot of ideas and gifts that you could get your other half for Valentine's. Stay happy and loved.